---
---
Let the

Diane Loomis Team

help you achieve your Real Estate dreams!
---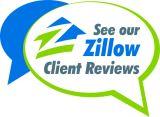 ---
---



Find out

what is happening with the house values in your neighborhood, right down to your own zip code in Bucks, Montgomery and Philadelphia Counties.



Get a free Market Snapshot of Home values in your own area or any other area in the Delaware Valley. Market Snapshot is a new feature which allows you to see what homes have sold for in your area. I also sends you timely updates as well. Give it a try and you'll find it very valuable.
---
---

Bucks County was one of the three original counties in Pennsylvania. It was named by William Penn in 1682 after Bucks County also called Buckinghamshire in England, the county where he lived. Bucks is the abbreviation for Buckinghamshire, and both names are used interchangeably in England. Penn's home, Pennsbury Manor is located within Bucks County.

Learn more about Bucks County...

---
Diane Loomis Team serves all Real Estate needs in Bucks County and the Delaware Valley whether residential, commercial or investment. Search every home for sale in Bucks County, Pennsylvania and have current properties for sale sent right on the email of your choice.
Whether you are buying a home or selling a home Diane Loomis Team is ready to help you make that very important decision and transition.
Diane Loomis is a Real Estate Specialist in these areas in Bucks County:
Bensalem Township, Bristol Borough, Bristol Township, Doylestown Borough,
Doylestown Township, Falls Township, Lower Makefield Township, Middletown Township,
Morrisville Borough, New Hope Borough, Newtown Borough, Newtown Township,
Northampton Township, Southampton Township, Upper Makefield, Warminster Township,
Warwick Township, Wrightstown Township.