OUR CLIENTS' REVIEWS



"There are many things I can say about the high quality of service I provide to my home seller & buyer clients, but probably none would be as credible as the testimonials from some of my recent clients themselves. So please take a moment to read the following client reviews. I hope they indicate my experience and integrity, as well as make it clear how much I enjoy helping people with their real estate needs. I would be happy to email you additional testimonials, if you are interested. Feel free to contact us."
SUBMIT A REVIEW FOR DIANE LOOMIS TEAM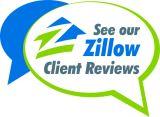 ---
This broker is very professional, complete integrity and most of all very knowledgeable in her business, I would highly recommend her, DIANE answer all my questions, had very professional open houses, took care of staging, and provided all selling and personal to fix items.
Isaac
Diane will alway gets back to you. She makes time for and plans the details. And I also really appreciate that she makes sure you understand everything that's going on and if you don't she will take the time and explain it to you.
Joanne
Diane was fantastic to work with. We were able to secure a full ask offer within a week of listing our property. Diane and her team were beyond helpful with the move as well, not only with providing trusted recommendations/resources, but also coming through last minute with some vendors that we did not anticipate needing during our interstate move. Diane is simply the best and we recommend her services wholeheartedly.
Stephen & Silvana
Diane and her team, which included Kathy Wickel, were incredible with their understanding of our needs and strengths. Diane was really patient and supportive of our decisions. She and Kathy were very encouraging whenever we needed to pick ourselves back up after losing a bid. Our third try was a success and as stressful as house-hunting can get, Diane and Kathy never wavered in their support to ensure that we landed our dream house - and we ended up in a house of our dreams on our third offer. Throughout the home buying process, Diane made sure she kept us in the loop on anything that we needed to know. Kathy, as wonderful as she was, made our home viewings less stressful and more tailored to our needs, especially with our two little daughters tagging along in all home viewings. I will definitely return to Diane and her team for future house buying/selling. They are truly exceptional!
Hadih & Lucero
Diane is who you want negotiating for you! Her experience along with her team will help you find your home and take you to settlement with ease. Ed and Diane's knowledge during inspection helped me negotiate as well as understand everything. Unlike other realtors after closing, Diane is still there for you if you have any questions.
Diane T.
The most stress free real estate experience ever..dianne and her team from start to finish was top notch...we were kept in the loop no matter how small the incident . They were honest from the get go and extremely easy to deal with and never to busy to take a call no matter what time of day...highly recommend dianne..you wont be disappointed
James & Stacey
Diane was able to take us from just exploring the idea of whether this was a good time to sell our house to actual settlement in about 2 1/2 months. By following her advice, using her stager/photographer, we were able to sell our house quite quickly and easily.
John & Nancy
There is a reason it is called The Diane Loomis "Team". In a real team each member is aware of all issues and goals and works together to solve things quickly but correctly. The end result is a more detailed, focused and accurate communication to the seller each day that the home is on the market. This "Team" is amazing and you would be crazy to list with anyone else.
Kathleen
Diane Loomis and her team are the best at what they do! All concerns, worries and questions were clearly addressed, kept in contact with me during the process and gave me the confidence I needed to get through a stressful time! If you need a professional team look no further! Week done!
Linda
Diane is very knowledge in the area in which we sold our home. The commission rate you are charged is worth it. Our house sold in 3 days with multiple offers. Two thumbs up!
Kevin & Amy
Diane is professional and reliable . She is quite efficient. Diane was our agent when we bought this particular house in 2001 .she also sold it for us in 2019 . She is quite knowledgeable about the area.
Tai & Abi
First let me say, Diane is extremely friendly and sincere. She is personal and professional. I met Diane through a mutual friend and we hit it off right away. I wasn't looking for a realtor at the time but after meeting her I knew she was who I would pick to help me through this ordeal. When I was ready to sell my condo I called Diane and she took me through the process. After our conference I felt confident she was the best choice I could make and I was right! It took some time to get the condo in shape to sell but she recommended some contractors to me who turned out to be trustworthy and honest. I'm not looking for another home at this point, but when and if I do, I will not need to find a realtor because I've already found her.
Richard
Diane, Ed, Richard and Keriann of the Diane Loomis Team were amazing! From our first visit to the property through settlement, everyone was extremely professional, helpful and accessible. Thank you for making an otherwise daunting process so enjoyable!
Chris & Laura
Diane Loomis and her team at Keller Williams were the BEST there is, I would recommend them to anyone wanting to sell their home. Diane and her team were with us every step of the way and made the process so easy for us, they did not over stage the home, it was staged just right for selling. Not only did Diane sell our home in (2) days after listing it, we also had multiple offers on the property.
Josephine
Diane Loomis and her marvelous team guided us through every step of the process of selling our Bucks County Condo, with uttermost compassion, professionalism, and attention to detail. Ours was a move wholly done during the winter , as senior citizens moving to Arizona, the many moving pieces of the relocation appeared daunting until we found Diane. We valued Diane's advice and counsel and with that guidance the sale of our property resulted in a highly equitable price point , all deadlines and paperwork were completed as promised. That was the key to satisfaction! Diane also provided an entire contingent of packers, stagers, photographers, inspectors, and a clean up crew. A++ all the way.
Steve & Hillary
We can't say enough about Diane and her team of professionals. They are top notch. Their customer service was very impressive, returning phone calls, answering questions and emails within a few minutes. We definitely recommend them. House sold within days ! Go team!
Diane
I couldn't wait to sell our house and find our forever home. Our friends recommended Diane and her team, and they were the absolute best. From helping us stage, show and sell our home, which sold FAST and for just under asking price, to helping us find our dream home, we couldn't have done it without Diane and her team. Richard was fantastic, keeping us informed and paperwork done right. Kerry-Ann was my buddy and I loved getting calls from her with info or to check in on us. It really made us feel so very cared for. Diane was always willing to chat and to listen when needed too. She eased our fears, and went to bat for us, and we had every confidence in her abilities to get what we needed. The moving process is stressful, but with Diane and her team, you know you are working with THE BEST and that makes all the difference. We're SO happy in our new home, and owe it all to her! Thanks again!
Matt & Cara
Diane was very kind, polite and helpful during our entire process of house hunting. She made everything very clear, and did not hesitate to explain anything. It was very clear that she wanted to help find exactly what we were looking for, and was always quick to setup appointments to visit any house.
Damian
Diane and Kristen were hugely helpful during our search for a new home. We saw more than a handful of houses and saw some multiple times. We couldn't have done this without them.
Dan & Mia
This was our second time working with Diane, and it was a very pleasant experience. Our process was not easy, it Diane was very tenacious, found answers for us, heard what our needs and desires were, and got a deal everyone was happy with in the end. Diane and her team kept us informed, answered questions, and made sure we understood everything that was happening along the way. She also kept us on track during the due diligence period and walked us through the closing with ease. We can't say enough about Diane's professionalism and knowledge. She is so much more than a real estate agent. She cares about the people she works with and truly wants the best for them. We are truly blessed to call her friend, and will turn to her in the future if we decide to do any further real estate transactions. We highly recommend using Diane Loomis!
Cathy
I had a very unique situation with the first house I was supposed to buy. Diane handled well and guided me through the process. She was there to let me know when best to walk away. In the end I love the house I ended up with. Diane is very experienced and good at her job.
Jennifer
Diane Loomis runs a very organized and professional team. She and her staff are responsive and helpful. The additional services offered by her group in terms of packing and locating contractors when needed was very helpful and appreciated. The professional staging of your home done by her team is amazing. Our house sold the first day on the market. We encountered some glitches with last minute inspections. My only recommendation is to have all your inspections done prior to listing the home. That said, Diane and her team helped navigate the process and bring the sale to conclusion. We received our full asking price for our home.
Ralph & Theresa
We've heard of "miracles" when houses sold in a day, but it never happened to us, until we met Diane. With her guidance, the house was priced correctly, prepared and staged perfectly, photographed beautifully and sold in a day for the full price, in December (when everyone but Diane "knows" that houses don't sell in December). The real value happened after the sale when certain inspection issues arose. Calmly and professionally she guided us through the remediation process till the happy conclusion. Would recommend her whole heartedly.
Gadi & Carolyn
Diane Loomis is the consummate professional. She has a vast knowledge of the real estate industry and is a savvy negotiator. Diane and her team sold my home in one day.
Kathy
Diane is extremely knowledgeable about all areas of property sales and purchasing. She was very attentive to all our needs and concerns. When we found our forever home she was very pro-active and followed through every step of the negotiation process to a very successful conclusion. Without the skills of Diane and her staff, we would not be enjoying our forever home and looking forward to a contented retirement close to or children and grandchildren. Thank you from the bottom of our hearts.
Joe & Donna
Best realtor I have ever worked with. A good listener who puts her seller's needs first. Great communication skills. Friendly and knowledgeable. I had a short timeline in which I wanted my house sold and Diane was able to do it.
Christian
Diane and Ed were a wonderful team who helped first time home buyers navigate real estate and find a dream home on a budget. Even while in negotiations, the process was made easier and we were reassured of our rights throughout. We felt very confident about our purchase and are so happy to have a place to call home.
Melissa
When I needed to help my mother sell her house, Diane came in, explained in detail what we needed to do, and used up to date data to select a price. She delivered exactly what she promised, in a very short time period. I have already recommended her to someone.
Nancy
Phenomenal. I NEVER fill out surveys, but I feel compelled for Diane and her whole team. They went way above and beyond. The transactions were extremely complex and Diane and her team handled so much of it for us. I think he saved me from having a nervous breakdown. She was our selling broker for our old house.
Ted
Diane and her team worked exceptionally hard to sell my house and were very proactive in keeping me informed about progress. They also took care of a lot of things I wasn't expecting - for example, they handled the actual signing of the papers for the closing (I lived out of state) and when there was something that needed repair in order to get town approval they (after asking) arranged a handyman to make the necessary repair. Would definitely work with again if I am looking to buy/sell in the future!
Dave & Charity
Diane and her team made the process of buying a home flawless, from start to finish it all went smoothly. I couldn't have asked for a better realtor. She is a true gem.
Art & Eileen
Diane has keen eyes. She should have been a designer. We followed her suggestions and remodeled the house. It is even more beautiful than it was. We sold a beautiful house in couple days .
Kyle & Maggie
Diane and her team were very accessible and timely throughout the entire process of the sale of our house. We felt that we were in the hands of knowledgeable and professional people.
Mark & Ana
We relocated from Boston and needed a local realtor who's familiar with the area. Kristen Bellamy on Diane's team was our primary and she was INCREDIBLE! My husband is really particular, so between that and learning the neighborhoods, we did a lot of online searching, and a lot of house tours, but Kristen was patient, always ready and always available. She became really familiar with our style and offered great advice when we needed it. She worked with Diane throughout so we benefited by getting the brainpower of them both, and when Kristen stepped away to get married, Diane stepped in without missing a beat (and then the transition back to Kristen was seamless). I would highly recommend this dynamic duo.
Dave & Felicia
It was very easy to work with Diane and her team. From our initial meeting, where she demonstrated her experience and knowledge of the market to closing for which we were well prepared. Her team reflects the leader, dedicated, knowledgeable, experienced and they each have the ability to make you feel a part of the process. if you want a stress-free experience use Diane and her team.
Dave & Sharon
Diane and her team were responsive, professional and exceedingly knowledge in both the real estate market and process of selling our home. The team was patient in explaining and working through details which is important when you are selling your largest asset that has personal meaning and memories. Diane knows how to sell a home quickly and at the maximum amount possible. I highly recommend her.
Ardeth
I was very thankful that I found Diane Loomis. She sold my house in 8 days. When I needed help to look at my new house she made herself available at the last minute. If anyone is looking for a top notch realtor Diane Loomis is the best in the real estate business.
Ron
Diane was very professional and communicated well throughout the entire process. She was able to coordinate everything seemlessly. Diane is the agent of choice in the area for a reason.
Derrick
Diane produced the most complete market analysis and marketing plan. Her selling time performance is spot on as she identifies the correct price and has a phenomenonal backup staff. Staging and other services made it as easy as possible to conclude the transaction. She may leave a little on the table but what is the price for selling your home quickly. Completely satisfied with results.
Wayne & Eden
We are return sellers/buyers with Diane Loomis. We are extremely pleased with Diane's knowledge and expertise. Her professionalism is second to none. We could not be happier with the word that she has done with/for us.
Jason, Michele & Joanne
Diane was very aggressive in selling my Condo above the asking price. There were multiple offers and she guided me through this process. There were No issues everything went so smooth!
Susan
Diane with little notice was very well prepared to list the home, managed the process very closely and worked with multiple perspective buyers to get the best deal. This is the fourth time I've used Diane and would very highly recommend her to family and friends.
Bill
I highly recommend Diane Loomis. She was professional, helpful, fast and made the stress of moving disappear. My house was ready to be shown on the market with new paint, carpet and staging within 2 weeks of our initial meeting. She pre-marketed the house so well that I received an over asking offer hours before we actually went on the market. Diane was great! She even showed up on our moving day and bought my fiancé and I lunch. She is thoughtful and a pleasure to work with.
Nicolle
Diane and I first made contact after my 11 year old set up home hunting within her school district. Diane called and from that first call, I knew I was in good hands. She was very professional but yet very approachable and easy to talk to. She asked for my preferences in Home choice. My must have and can't dos. She listened and worked with me even through my busy days. She accommodated my times, had home samples. Her team was always there for my every question some not even worth asking. Home buying can be tedious and exhausting, I had it easy with this team. Night , day and late nights I had texted they would answer. My appointment for home viewing were granted n accommodated. I will do it all over with this Team thanks to Diane. I got my home. Thanks to all your team.
Ahone & Akume
A real straight-shooter! Diane was clear, concise and honest in her approach to home pricing, improvements needed, and her strategy to market the property effectively. She stood out from other agents in her direct communication and exhuberance to get the listing sold. While I often communicated with her team, I never felt like I couldn't get call or text her directly and get a quick response.
Paul
Diane told us exactly what it would take to sell the house and then supported us every step of the way. Her knowledge of the area and what it takes to sell a property is the best I have seen.
Don & Cheryl
Diane and her team did a great job from start to finish. Her ability to articulate the current market environment led us to the decision to place our home on the market much sooner than previously planned in order to garner the highest sale price. She also gave us some much needed tips on how to prepare our home for top sale price. Her marketing campaign led to a weekend barrage of showings with four offers. We can't thank her enough for getting us FULL asking price with very little stress.
Michael & Jamie
Diane was very professional, confident, knowledgeable, and no-nonsense. Once she had the listing, it was all-hands-on-deck to get the house ready to show. The house went on the market on a Friday during a snow a storm and had an offer by Tuesday. During the time from signing the agreement to closing, Diane and her team were helpful and knowledgeable. Diane stayed in communication with me every step of the way, and no question was too big small or stupid. I felt very comfortable asking questions and making sure I understood everything that was going on. Very glad that I chose to go with Diane and would recommend her to anyone looking to sell a house quickly, efficiently and at the right price. Thank you!
Cathy
She was very professional and kept us abreast of everything pertinent to us selling our home. She helped us sell our previous home as well back in 2013. We have recommended her to several friends and neighbors who have expressed interest in selling their homes.
Dan & Kate
Diane is friendly and helpful especially if you have a difficult or challenging situation. I had some specific challenges that Diane helped with and although I assisted the sale by bringing the buys to the table, Diane and her organization were there to get all the details worked out so that we all could have a successful closing.
Emil
Diane knew exactly how to market our home for instant success. Our home sold in four days and 8% higher than the average sale in our area. She and her team were with us every step of the way, which ensured success. We highly recommend Diane and her team.
Tommy & Mary
Diane is the consummate professional. She is always available and gives logical and sound advice every step of the way. She has a wide network of helpers as well.
Wendy
I have known of Diane for years, I know several realtors, and I chose her to trust with the sale of my home of 60 years, and the purchase of my new home. She made the move easy.
Beverly
Without Diane, I would not have been able to sell my house as quickly or as for as much as I expected. She brought in the specialists, paid for them, and whipped my house into shape to sell within 6 days on the market!! I highly recommend her!
Mitchell & Martha
Diane is the most professional Realtor that I have ever dealt with. Her knowledge of the market and her insight on the clientele of the area, were a tremendous help in selling my property. I can't recommend her highly enough.
James
Diane and her team made this a great experience every step of the way. It is so important to put a transaction like selling your home in the hands of the right people and by trusting in Diane and her team our home sold in eight days. We were kept aware of everything that was going to happen, all the paperwork came to us for our review like clockwork. My wife and I have nothing but the utmost praise for Diane and highly recommend her if you are buying or selling your home, you will definitely feel you have someone you can trust and count on representing you.
Steve & Kim
Diane was a pleasure to have as our real estate agent. We decided on Diane because a year prior she sold our next-door neighbors house in one day. Since day one, Diane responded promptly to any of our questions, she was always available with professional yet extremely friendly attitude.she works with a stager which in our case (not having a lot of decorations and furniture) helped a lot. We sold our house in one day for more than the asking price! she was also excellent at negotiating some details with the buyer.
Greg
Diane was a dream to work with. She understood my needs and wants and was very good at finding what would work for me. She was knowledgeable in all areas of the buying process and made great suggestions when I needed help with the buying process.
Peggy
When you hire a Real Estate Broker, one has to get someone who is local, #1 in the business & a true professional...Ms. Dianne Loomis is a testament of all the above. Her team are a great support! Her digital connectivity & aggressiveness is a great asset. Within 2 weeks our house was sold as result! One can't beat that!
Ray & Aurora

First of all, thank you Diane for your help and having a wonderful experience of buying our first home!! When we started our home search, we were not sure where to start and then we met Diane during one of the open houses. She asked us whether we would like her to be our agent during this house search. We took our own time to decide whether we really wanted to go with Diane. During this time, she was patient and never asked us for being an agent/ realtor, at the same time she showed all the houses as if she is our realtor. That is simply great. When we formally established her as an agent, she was a great not just as a agent showing houses at any day or sometimes during the odd hours of the day too but also great as a friend to give right kind of advice. Because of this I have recommended to some of my friends and she will be doing closing soon for one of my friends too. Even after house closing is done, she is still helping us with small small things associated with the new house. Now I feel she is not a realtor agent to me but a friend to me. Thank you Diane. This is true not just with Diane but also with her staff. Ed, and Richard were great help too. Thank you again Diane and Team!
Sameer

My experience was overwhelming positive. Diane helped me with so many issues, explained all the processes and was invaluable to me in completing my real estate sale. She really puts extra effort into everything she does. Her team helps you get any repairs done that you may need at very fair prices. I highly recommend her.
Gary & Linda
Kristen was wonderful! She always answered every question in a prompt manner and always kept my best interests in mind. She kept on looking and helping me put in offers even after several of them were not accepted.
Amy

Diane is an expert - she truly knows the business and the market. We loved working with Diane! Diane sold our house in a very short amount of time. She was very knowledgeable about the property and the area. Diane was extremely thoughtful and caring with our family and I would definitely recommend her.
Adan & Maggie
Start to finish, Diane could not have been more professional or have provided more support and service than she did! She got it done, start to finish, and made it easy for us. She and her team are fantastic and I highly recommend her to anyone!
Troy & Chrissy

Diane is total professional. She helped me get the house ready for sale and was masterful in marketing the house. She has extensive experience in sales and marketing and is an excellent negotiator. I would recommend her and use her again if the situation arose.
Bob
They were a great team with extensive knowledge and professionalism! From the very start, they were proactive/on time in every step. They made us feel safe and comfortable and even recommended a great mortgage contact.
Sharoon & Sumera

Thanks to Diane Loomis, we were able to sell our home in a timely manner. If we had not sold our home when we did, we would not have found the perfect home in Texas.
David & Elizabeth

SUBMIT A REVIEW FOR DIANE LOOMIS TEAM