| | |
| --- | --- |
| Diane Loomis is a lifetime resident of Bucks County. She has 12 years of experience in new construction real estate sales, plus 20 years in the resale market: joining Keller Williams Real Estate as an Owner/Partner in 2004. She has a BS degree from Drexel University and continually pursues real estate education and training. | |
Diane consistently helps her sellers get 3% more for their home in half the time than the average agent. Her passion for helping people with their real estate needs is matched by her dedication and involvement with the National Multiple Sclerosis Society, Easter Seals and Bucks County Housing Group.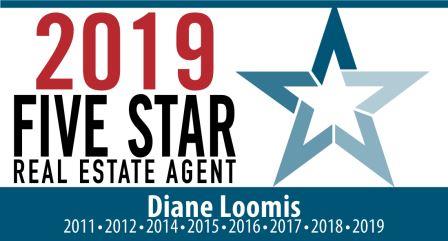 ---
OUR "CLIENT FIRST" CREDO

Hallmarks of our business model.

That said, providing the very best customer service is the foundation on which everything above stands, and this is essentially putting our clients first. Our team has created systems and models to anticipate our client's needs and provide resources and services to ease their real estate experience. This means our team accessible, as well-tuned listeners and good communicators, quick to respond to our clients' needs.

This clients first credo requires us to continually improve our skills, utilizing the latest technology along with our client reviews to improve our efficiency and extend our range of services to our clients.
---
---

---
It is our goal as your full service real estate company specializing in Bucks County to provide you with superior service at all times. Our extensive real estate experience and local expertise will benefit you when you are buying or selling residential or commercial real estate. We pride ourselves on providing unparalleled service and look forward to developing a long-term relationship with you. We offer full one-stop shop service for our sellers and buyers. Including in-house: mortgage services, title and closing services; professional call coordinators, home stager, professional photographer, and contractors. When you hire me, you have the whole team working for you!
OUR MISSION
Transitioning Lives; Transforming Properties!
Guiding and encouraging others to achieve their real estate transitions at the highest level, for the best value, while helping them to find comfort in the uncomfortable.
OUR VISION
Build a strong interactive, interdependent team growing and attaining new goals annually. Serving our clients with integrity, predicting their needs and exceeding their expectations so as to build clients for life and raving fans.
CORE VALUES
Integrity and Respect – Choose truth, to do the right thing. Respect is mutual and begins on the phone

Positive Energy – Possessing positive attitude in our thoughts and words

Creativity – Embrace innovation by engaging in learning based activities

Building – Building an empire to transition the lives of our client and team members. Grow profits and passive streams of income

Commitment – To excellence in all things, enthusiastically delivering and ever improving customer service to develop raving fans

Communication – Seek first to understand

Community – Giving back as natural gratitude for our success; give where you live

Celebrate – our successes and growth through the journey
Whether you are buying a home or selling a home Diane Loomis Team is ready to help you make that very important decision and transition.